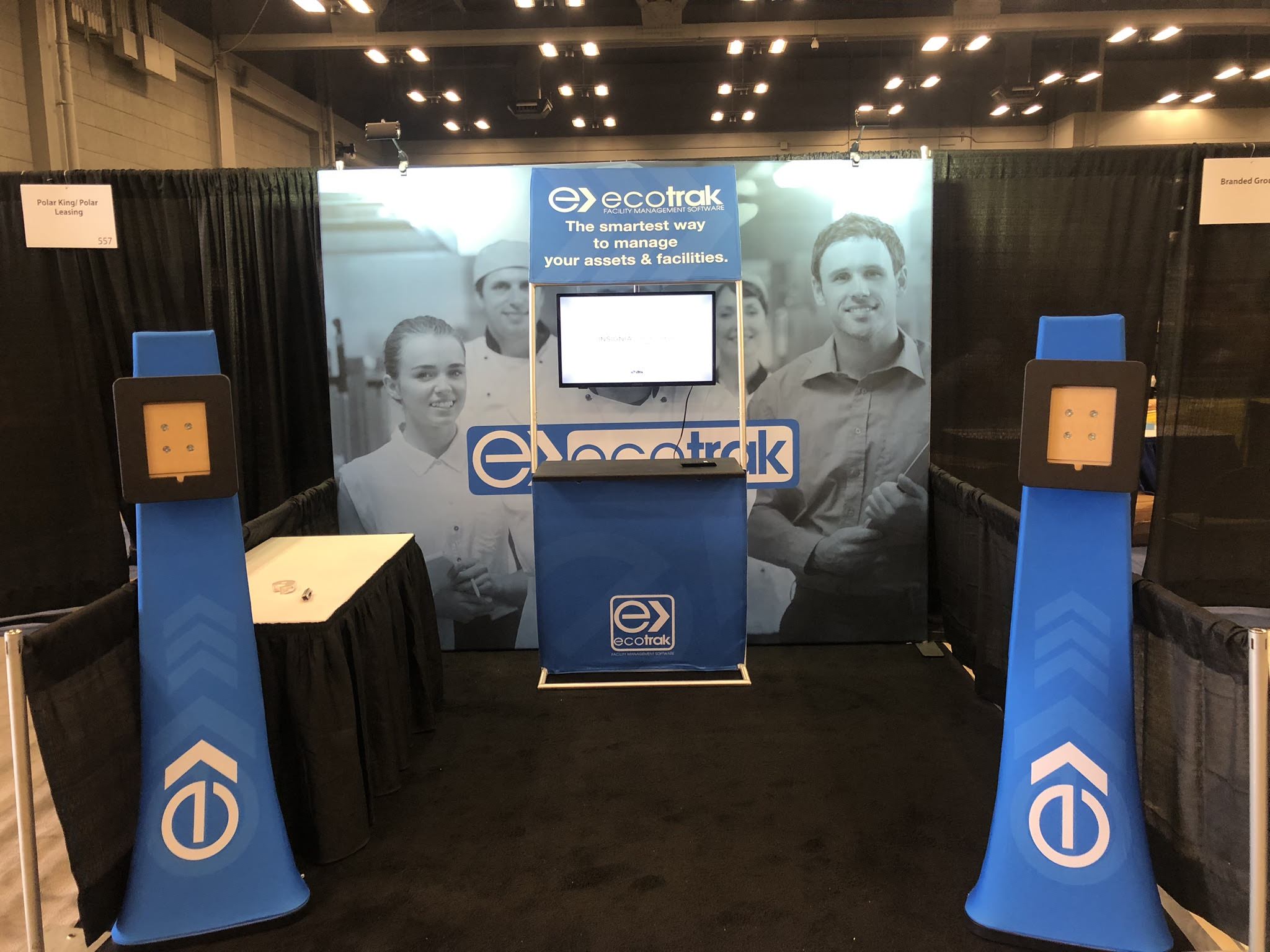 Our client Ecotrak asked for help with a Trade Show Booth for an upcoming show. We took a look at their website and used it as the basis for the design of the booth.
We offered Ecotrak our 10ft Straight Fabric Display, which is a great choice for a quality trade show booth. The sturdy aluminum frame sets up easily and the custom pillowcase graphics quickly slide over the frame and zip up. The display comes with a canvas carry bag for transportation purposes. Ecotrak upgraded to the hard case for shipping. There's a double-sided graphic available for those who want to use a different look.
We added on both a monitor stand and two iPad kiosks so that the client was able to show their product at work.
Let Image Center produce your next Trade Show Display. We can help you stand out!
You can browse our offerings here: Exhibits & Displays