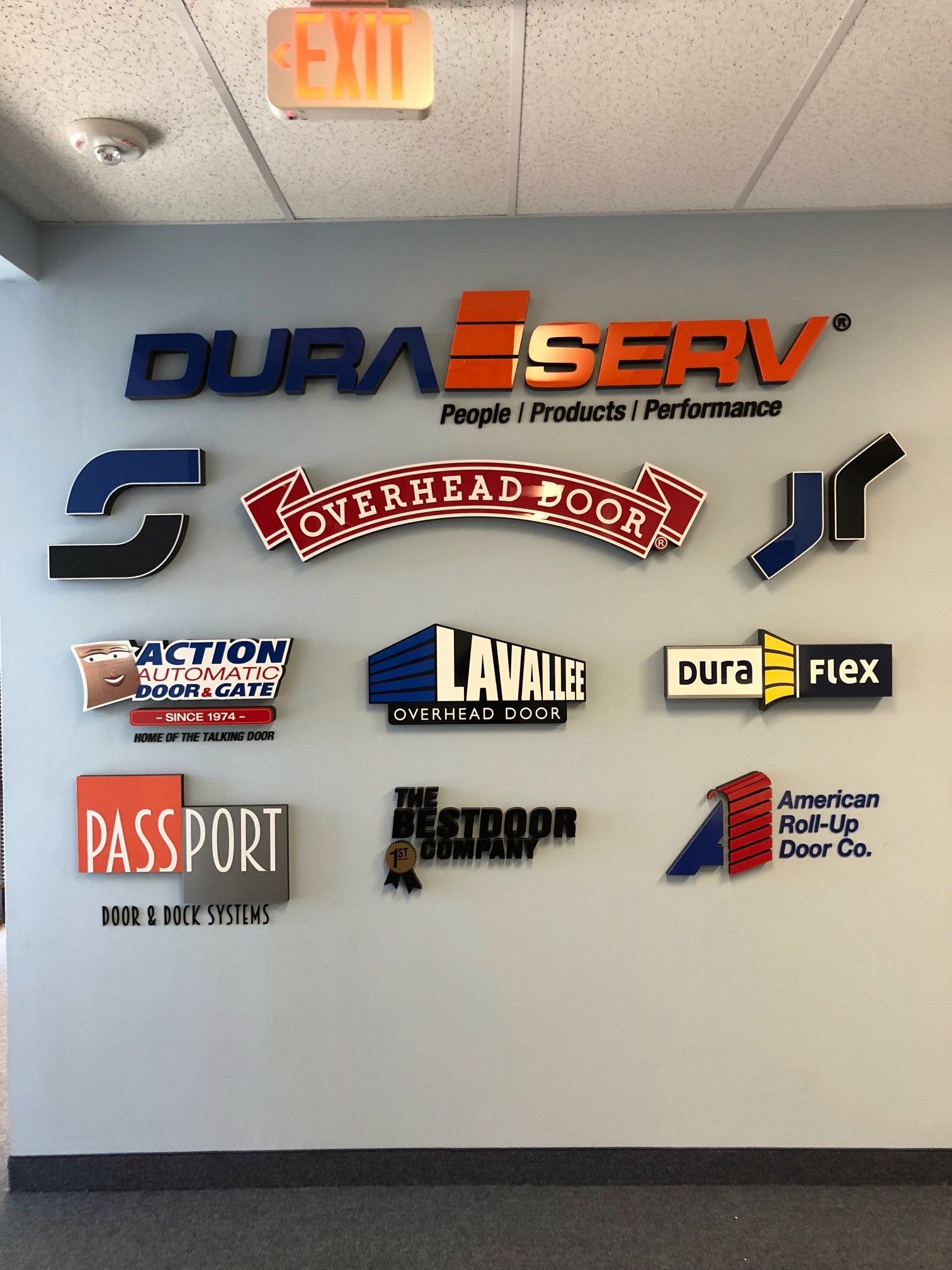 DuraServ is the parent company of several different businesses that provide dock doors and repair.
They wanted their lobby area to reflect just how much their business can do.
We have worked on this project for quite some time, adding a new sign to their already impressive display every time they acquire a new company.
Each sign features acrylic on foam and is mounted with studs to the wall so that it has a look that definitely stands out.
We can help you choose from a variety of acrylic colors, metal, or even foil to get a look that will impress your clients.