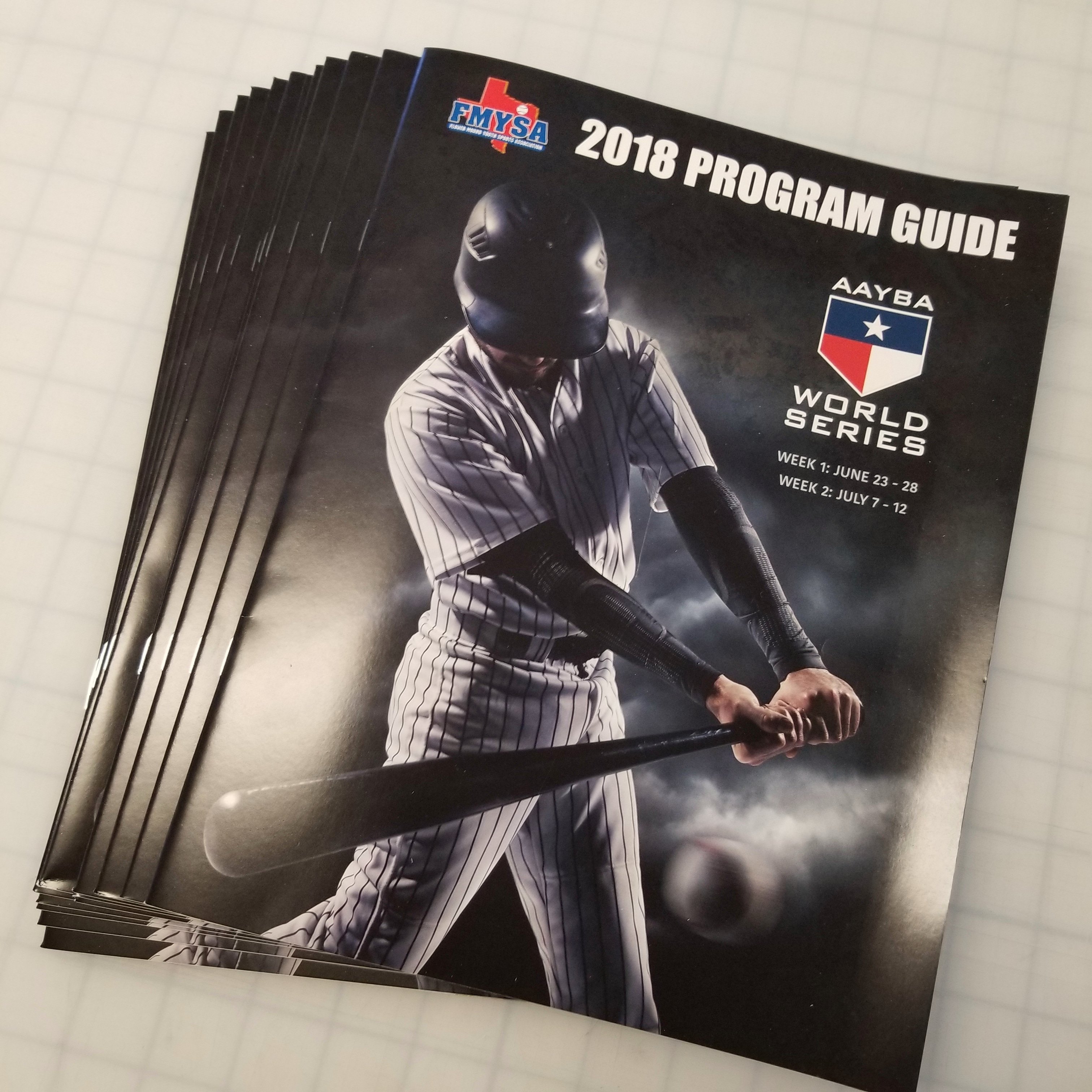 For over 10 years, 300+ Youth Baseball Teams have come to Flower Mound to play in the AAYBA World Series.
For several years, Image Center has had the privilege of printing the program for the event.
The goal of the AAYBA program is to allow kids of all playing abilities to compete on a National level for a Youth World Series title using a drop-down format.
Let Image Center help you by printing a program, booklet, or brochure for your event.