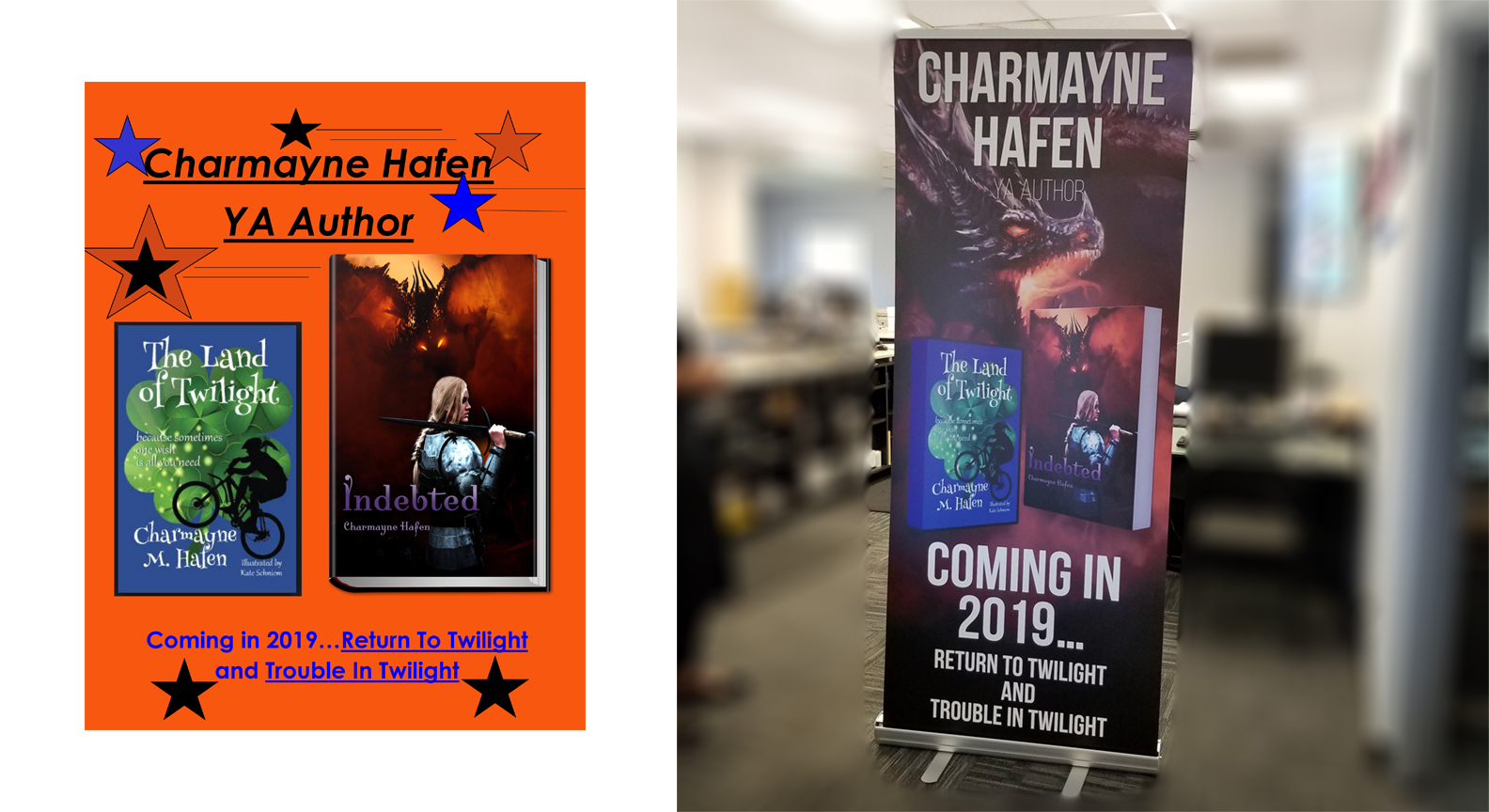 A new customer came to us for some help.
She needed something to advertise her book signing but wasn't happy with the design she did herself.
She wanted to add a dragon on one side of her design.
We took what she gave us, designed something great and produced the banner stand in time to ship it to her book signing in Colorado.